India Practice
India Practice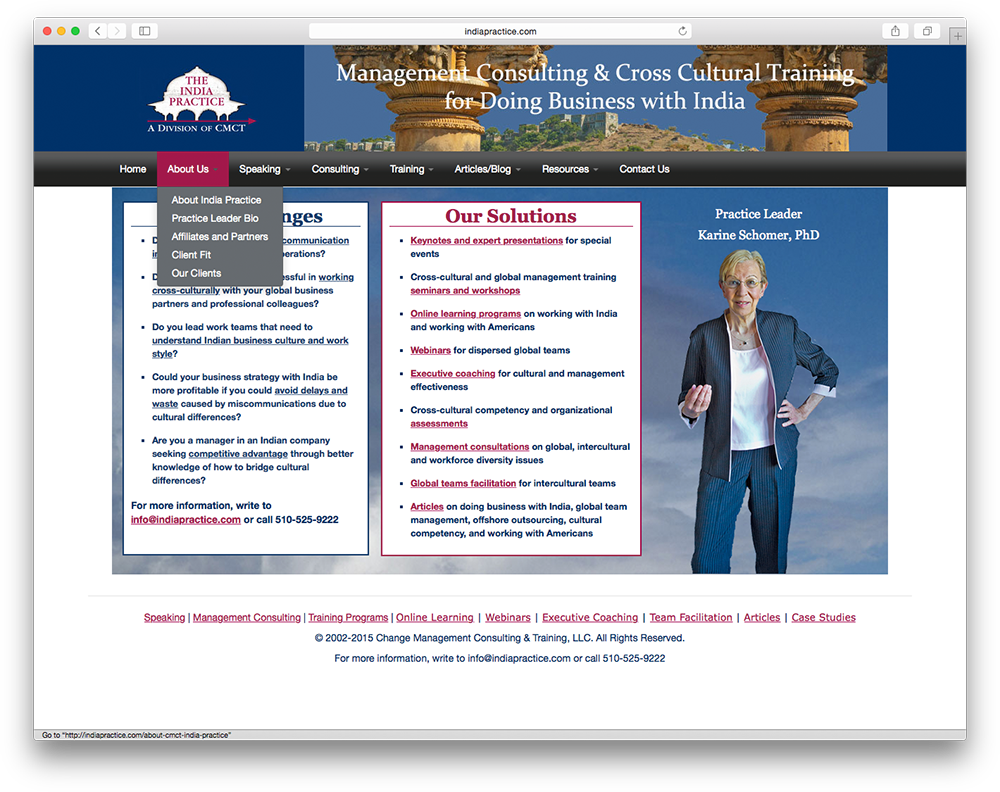 T
he CMCT India Practice is a division of Change Management Consulting & Training, LLC, who work with leaders, managers and teams in globally oriented companies.
International business training & consulting website featuring articles and resources in a custom Responsive Drupal theme based on the previously non-Responsive website.
"Thanks again for a great job!"
- Karine Schomer - Owner of CMCT