New Leash on Life
New Leash on Life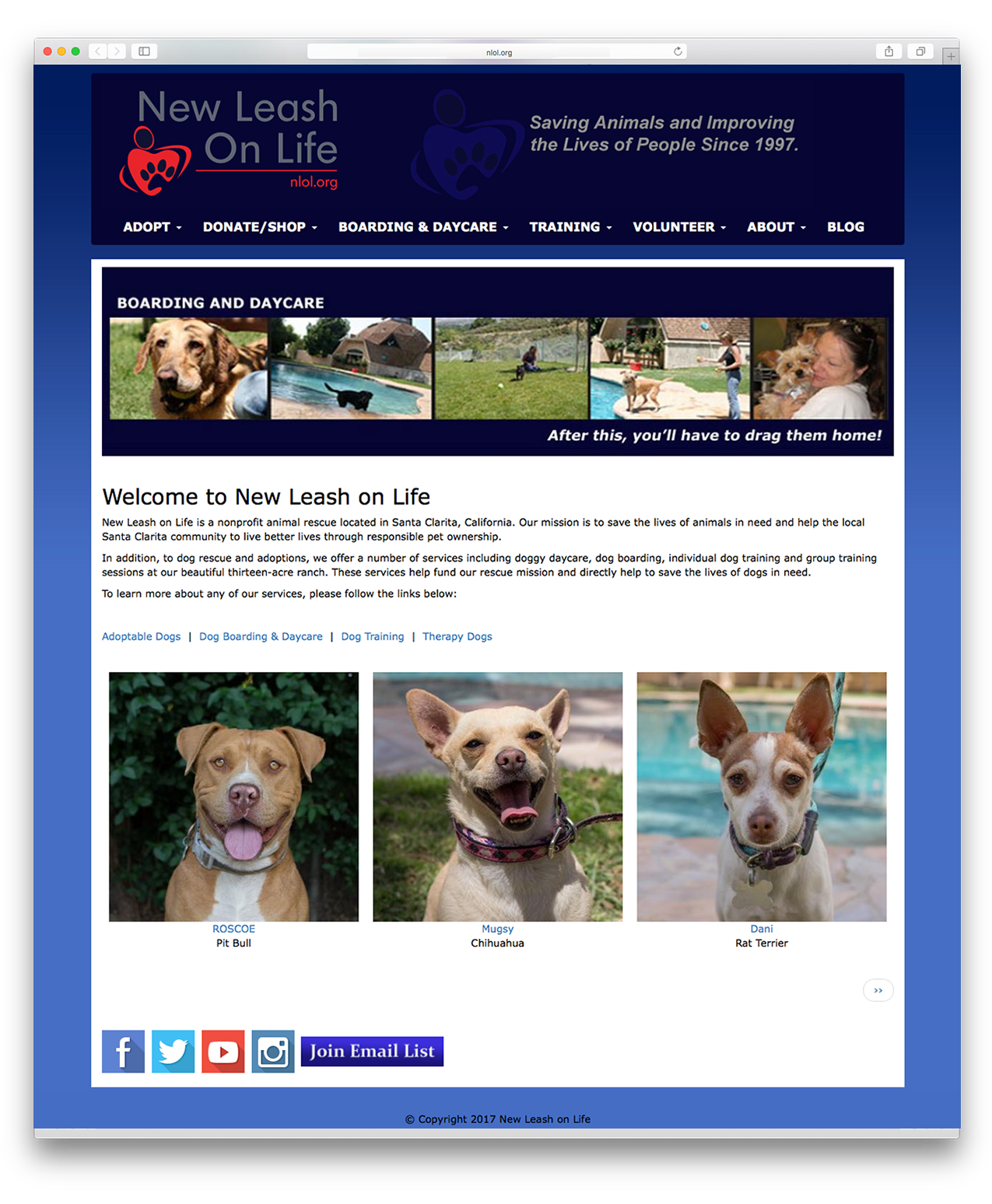 N
ew Leash on Life (NLOL.org) is a nonprofit animal rescue located in Santa Clarita, California. Mission is to save the lives of animals in need and help the local Santa Clarita community to live better lives through responsible pet ownership.
A custom Bootstrap Responsive Drupal website featuring dog profiles & forms. Drupal 6 to 8 upgrade including mobile-friendly theme.
"Looks fantastic! Thank you again!"
- Jessica Carstens, Marketing Manager of NLOL