PBEverywhere
PBEverywhere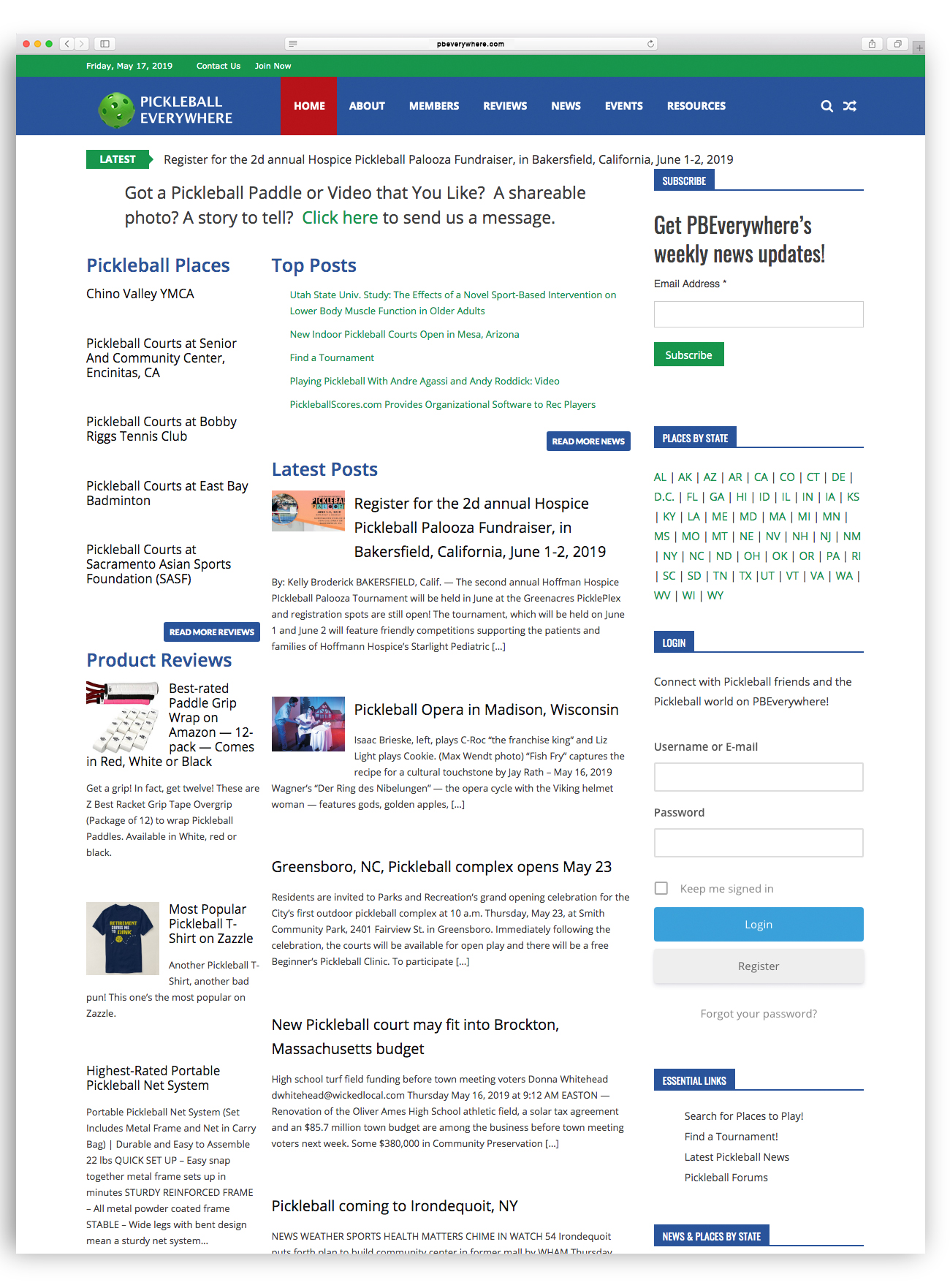 P
BEverywhere is a Happy Place. Pickleball is a game for all ages and abilities, and place for people to come together, to find and keep friends. Please join us, become one of our guides, leaders and contributors, and play a leading role in the growth of this website devoted to the upsides of Pickleball.
A customized Responsive Wordpress website featuring news, groups, forums, membership & directories.
Visit PBEverywhere.com
Testimonial
"I am pleased to recommend PointClix to anyone who has either a new website idea, or an existing site in need of improvement. I came to PointClix because I had a clumsy and rudimentary site, and I imagined something much better. Working in detail with me, providing detailed specific updates as they did, PointClix has helped add many features to my site, transforming it into something truly functional and robust, and impressive! They committed personal attention to testing, selecting and implementing, and troubleshooting features for my site, setting up income-generating options, and also taking on the challenge of teaching me how to run it myself -- all at a fraction of the cost that others proposed. I highly recommend PointClix!"
Chuck Finberg
Owner, PBEeverywhere.com