Quail Creek Rentals
Quail Creek Rentals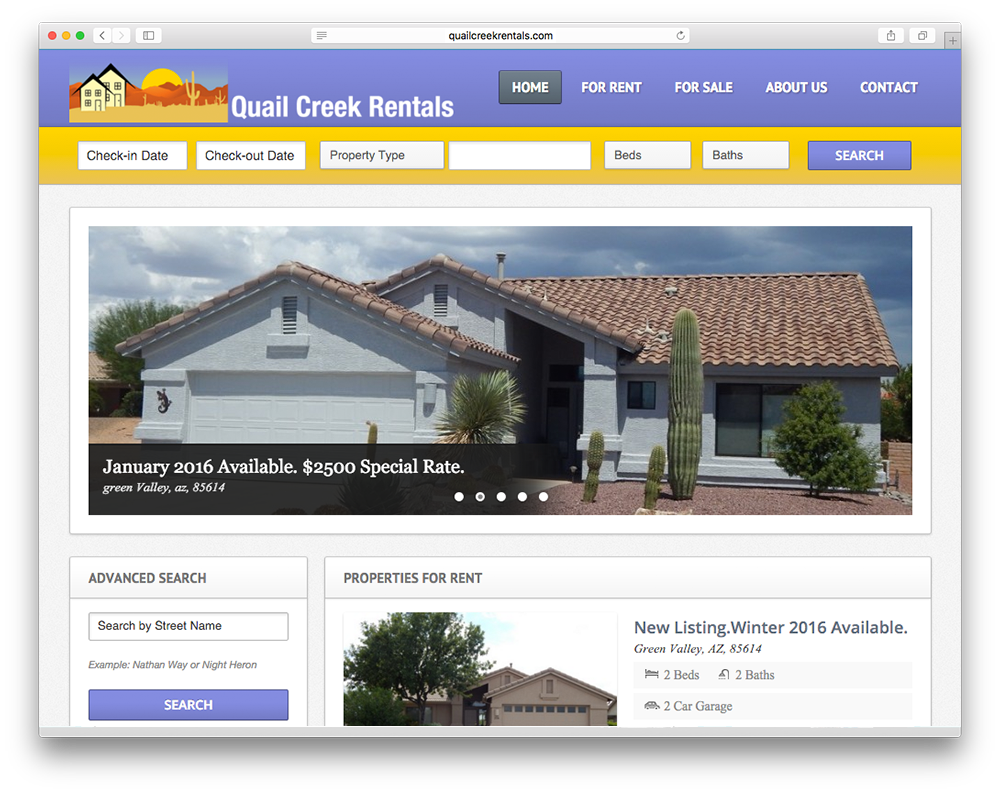 Q
uail Creek Rentals was created to connect those wishing to rent a home in Quail Creek with homeowners who have furnished and unfurnished homes or casitas available for rent.
Maintenance for a customized Responsive Wordpress website featuring rental homes search & calendar.
"You guys are so awesome. I can't thank you enough."