Trinity Law School Academic Support
Trinity Law School Academic Support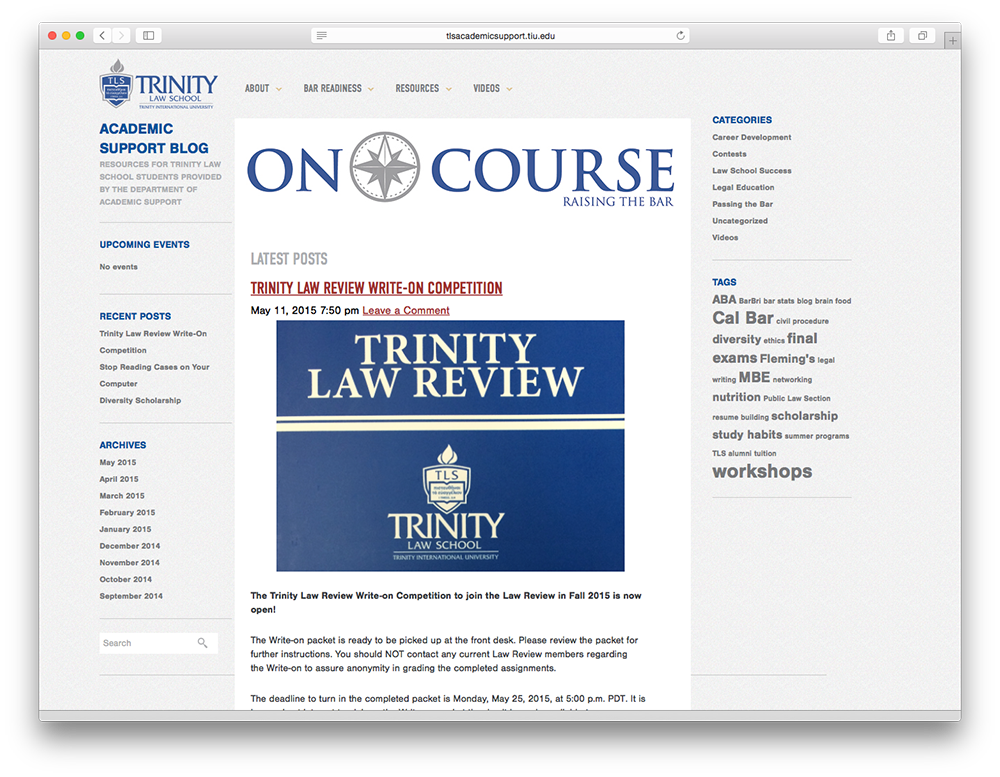 T
rinity Law School's Academic Support blog features resources for Trinity Law School students provided by the Department of Academic Support.
The custom Wordpress theme directly resembles the main Trinity Law School (TIU.edu) website layout.
The blog footer is dynamically synced via parent website feed
"Perfect!! Thanks so much for your awesome work--you have truly been a pleasure to work with!"
Beth Fitzgerald - Marketing Coordinator