General Patent
General Patent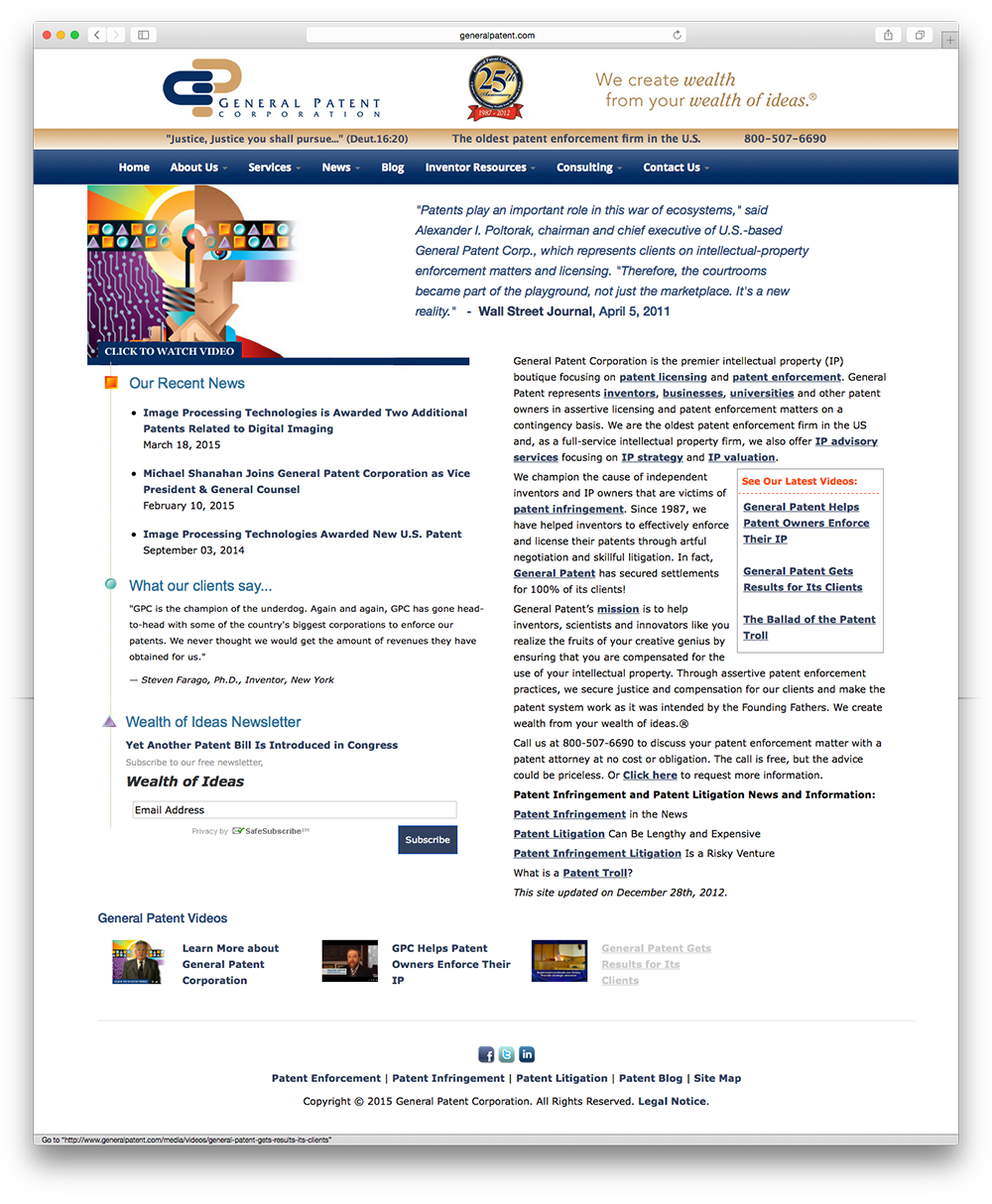 G
eneral Patent Corporation is the oldest patent firm in the U.S and the premier intellectual property (IP) boutique focusing on patent licensing and patent enforcement. General Patent represents inventors, businesses, universities and other patent owners in assertive licensing and patent enforcement matters on a contingency basis.
Custom Responsive Bootstrap website featuring info, news, blog and forms.
Testimonial
"We've relied on PointClix for several years now to keep our website up to date. They are most responsive when we need to add new items such as news releases or news coverage, and the PointClix team always has useful and practical advice to keep our website current and attractive."
Alexander Poltorak
General Patent Corporation
Leading patent enforcement firm


Testimonial
"I am responsible for a network of websites for our parent company plus all of our subsidiaries and affiliates. PointClix established a server for our network of websites that insured that all of our sites are up 99+% of the time and we have added protection from worms and viruses. PointClix is also able to create new websites for us quickly and affordably when we set up a new subsidiary or affiliate business and need a website for that company."
Alec Schibanoff
IP-Holdings LLC
Provider of patent broker and IP consulting services