IFP Group of Companies
IFP Group of Companies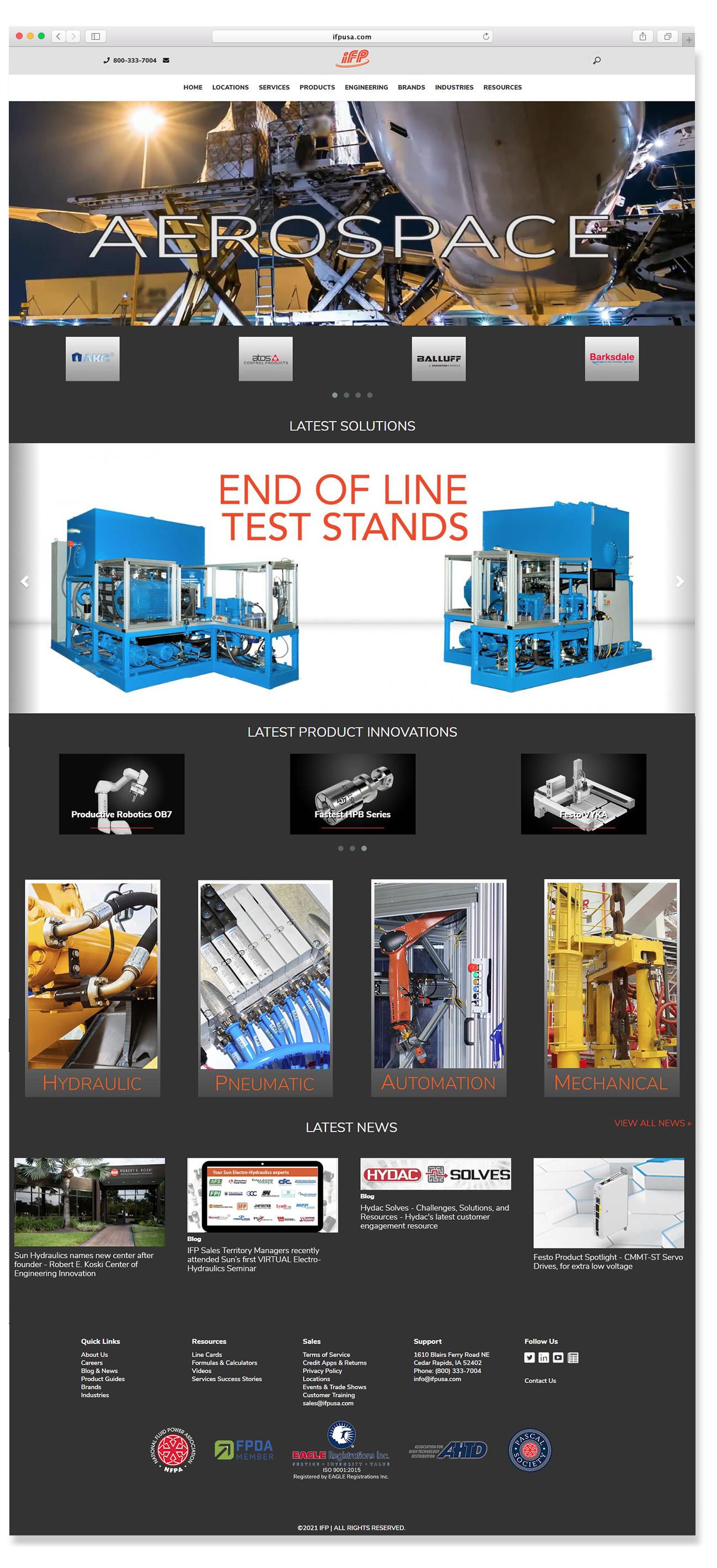 I
FP is a growing motion control corporation headquartered in Cedar Rapids, Iowa. Our business spans four locations and five brands. Our customers include industrial manufacturers, mobile integrators, and fluid power OEMs. Combined with our knowledgeable sales team and expansive inventory we can design, prototype, manufacture, or service any conceivable motion control system.
Custom Responsive Bootstrap website featuring products, info, news, blog and forms.
Testimonial
"I highly recommend the team at PointClix, Inc. for your next web project. Whether you're in need a new site from the ground up or just looking for a better, more optimized user experience, they are skilled in both design and development. Our vendor sourcing goals were simple; reasonably priced and expert in Drupal development. Both were achieved.
We provided a prototype site and they built an entirely new site from our vision. Their Scope of Works (SOW) and communication was faultless. Their accessibility and thorough explanation in our material reviews regarding features, enhancements, and changes was great.
IFP is a motion control corporation headquartered in Cedar Rapids, Iowa. Our customers include industrial and mobile OEM's, industrial manufacturers, and users of fluid power technologies. We are suppliers of hydraulic, pneumatic, electrical, and mechanical & automation components.
We also design and manufacturing custom components and systems for the motion control, mobile and industrial markets. We were in need of a new marketing site to help communicate our brand and 5 locations plus offer our customers online shopping. We required many navigation features for our customers to source supplier and manufacturing product information.
PointClix was able to upload and map our product information management (PIM) system – no easy task! We have total confidence in their ability to provide additional support on our future Drupal web development projects."
Scott Jones
Marketing Coordinator, IFP/EHA
IFP Group of Companies